KGI Leads Discussion at ACG Conference
Leveraging Professional Advisors in a Turnaround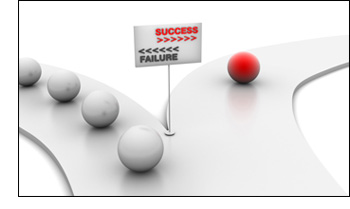 LOS ANGELES--(BUSINESS WIRE)--KGI is set to lead a presentation centered on how owners and executives can best leverage professional advisors in a turnaround situation. This is a unique opportunity to hear turnaround experts share their firsthand experiences.
"I'm looking forward to hearing a very compelling talk," explains Bruce Conklin, Senior Managing Director in KGI's turnaround practice. "In particular, I know that the examples being detailed by Tim Vadney, Dick Alston, and Matt Covington will highlight the fundamental secrets that drive a successful outcome as opposed to a liquidation."
KGI, a Gold Sponsor at the 2009 ACG Los Angeles Business Conference, is proud to be part of a Southern California tradition where the most influential dealmakers, executives and professionals in the region come together to discuss their industries. Last year's conference drew more than 1,700 attendees and over 170 Capital Connection participants, including private equity groups and other capital providers from around the country.
The Leveraging Professional Advisors in a Turnaround presentation takes place during the conference on Wednesday, September 16th at 1:00pm at the Beverly Hills Hilton in the Wilshire Ballroom. To participate in the 2009 ACG Los Angeles Business Conference and attend this discussion, please visit www.acglaconference.com for more information on how to register.
Whether a Company is struggling financially or on the cusp of breakthrough growth, KGI can help. Our seasoned experts work alongside management to solve complex cash flow issues, operational challenges and other business crises. If liquidity or sale is needed, KGI provides a powerful combination of services and expertise to achieve outcomes that cannot be duplicated by other standalone consulting firms.